So you've decided that, yes, an artificial lawn is the way to go. All the benefits associated with artificial grass fit your needs perfectly in regards to sustainability, maintenance, and costs. But what about aesthetics? How realistic does artificial grass actually look?
Let me tell you, it's come a long way since your Grandma's artificial turf!
Artificial Grass Has Come A Long Way
Rest assured, nowadays artificial grass is as beautiful and natural looking as real grass. It's changed quite a bit since its first introduction in 1966.
The first type of artificial grass introduced was called AstroTurf, which was first installed in the newly constructed Astrodome in Houston, Texas. Here it gained a significant amount of media attention since it was installed in an attempt to replace the natural grass field that could not be adequately maintained in an indoor stadium, due to lack of sunlight.
As a result, the first artificial grass surface was born, which was basically a green carpet constructed from nylon fibers. From this point on, artificial turf became extremely popular. It was introduced to multiple Major League Baseball stadiums across the country, along with other sports fields to commercial and residential landscaping.
In the late 70's a new generation of artificial turf was introduced, which utilized polypropylene, a different type of synthetic fabric used in place of the nylon fibers. This type of material was much softer, more comfortable, and was introduced to try to reduce the risk of injury for athletes on artificial grass sports fields.
NewGrass Natural Feeling Lawn
The blades of NewGrass products are made entirely of polyethylene. Their backings are an ultra-soft composite of non-woven eco-friendly EnvrioCel™ that replaces about 90% of the petroleum compounds found in earlier generations of backing. EnvrioCel™is made from a derivative of domestically grown soybeans, it also incorporates post-consumer recycled plastic from soft drink, and water bottles. Not only does it look natural, but is also genuinely green in every sense of the word. It's safe to say our artificial grass is of the highest quality that looks and feels good.
Our various artificial grass products are designed to meet your natural lawn needs. We offer the highest, most-natural looking type of artificial grass in the industry
NewGrass Premium Natural
A marvelous, multi-purpose and very durable quality. Doesn't require any infill for moderate traffic and great for pets. This product is best for moderate to high traffic. This product is natural looking and feels very real. Premium natural is a full bodied Grass available in multiple height, weight, and color options. Infill would be recommended if being used for high traffic locations. Use for front lawns, back lawns, highrise areas, common areas and any higher traffic locations.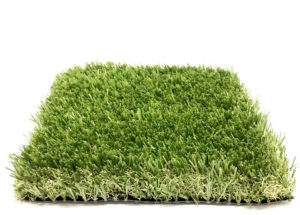 NewGrass Native Lush
A beautiful, soft and lifelike quality grass. Our native lush product is the most realistically native looking grass out on the market. There's no other product with a blade combination as nice as the native lush. It is a full bodied product with a three color blend of blades and textures. Use in moderate to high traffic, every fiber of grass curls in its own unique way and behaves independently making your lawn look airy and playful.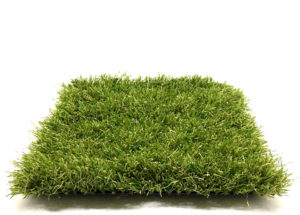 NewGrass Ultra Soft
Ultra soft is heavy in density, towering in height and extremely soft. Ultrasoft is perfectly green, without looking unnatural. This artificial grass is made up of a three color blade and texture combination. This is definitely a low traffic grass, best use for faralon's, up on a hillside, or in an unaccessible area.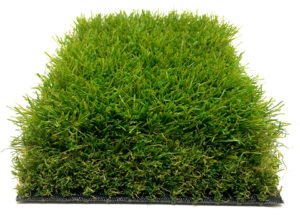 NewGrass Summer Fresh
An exquisite grass that not only looks attractive, it also feels wonderful. The very best turf when it comes to a natural summer time appearance and doesn't look recently mowed. Summer fresh is a full bodied blend of four blade colors and two textures. It requires more infill than our other products and is not recommended for bigger dogs as infill can retain dog urine. Summer fresh is a moderate to heavy use product and will work great in both front and back lawn's and for kids to play on.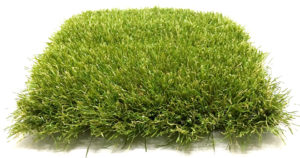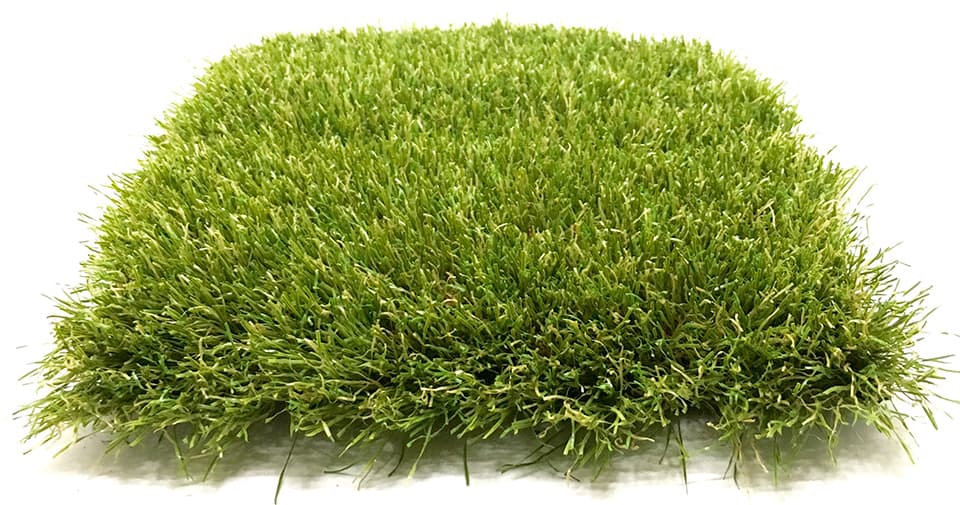 You can see that artificial grass can be as attractive and alive-feeling as natural lawn. Plus, it has so many different uses! From the backyard to the schoolyard, for an office park or a pet park, NewGrass provides year-round greenery for a wide range of uses:
Schoolyards and Day Care Centers
Dog Runs, Kennels, Pet Resorts
Total Home Landscaping Projects
Commercial Landscaping
Sport Fields and Athletic Facilities
Photo Shoots, Exhibits, Trade Shows
Institutional uses
Parks and recreation applications
Public-use landscaping – such as roadways, meridians and other related needs
Unique or out-of-the ordinary applications that require the look and feel of natural grass where sod turf is impractical or simply not an option
The list goes on!
Our synthetic lawns are really perfect for any application and are able to fit any budget. Besides, installing artificial grass can significantly lower your water bill, virtually eliminate maintenance, and provide a sustainable alternative for the environment.
The point is an artificial grass lawn is less work and less costly than maintaining a real one, plus looks and feels just like natural grass! By installing an artificial lawn, you can save some money on your next water bill and you can have a lawn that looks gorgeous all-year round. Sounds like a pretty good deal to me.
Our artificial grasses are setting new standards for achieving a natural look and feel, as well as providing eco-friendly synthetic grass alternatives.